A submersible pump with
brains and brawn
Up to 3,000gph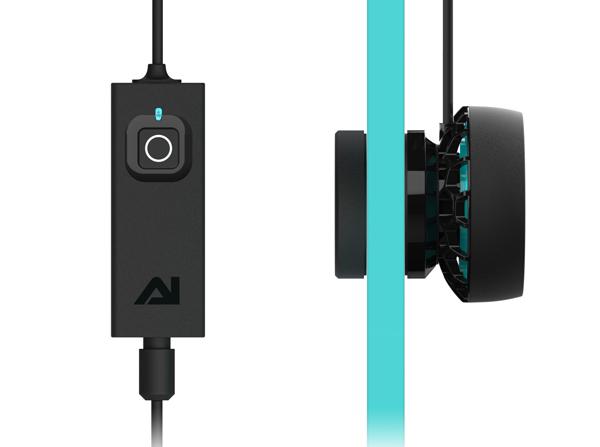 Dimensions
Width
2.8in. (71.5mm)
Height
2.8in. (71.5mm)
Depth
2.1in. (54mm)
Specifications
Maximum Glass Thickness
0.63in. (16mm)
Flow Rate
3,000gph (11,356lph)
Power Consumption
Variable, 30W max
Input
100–240VAC, 50-60Hz, 1A
Don't be fooled by its compact demeanour! The Nero 5 punches well above its class delivering true 3000 gallons per hour (gph) of flow. That's the kind of flow that keeps your tank clean and your coral healthy.

Pump modes
Constant Speed
A constant stream of flow at the intensity of your choosing.
Pulse
Consisting of uniform high and low levels.
Random
Simulates a high-energy reef environment.
Aim True
With a large range of movement in all directions, you can direct the flow where your tank needs it most.
Simple Built-in Control
All AI devices include smart control standard. Use the myAI® app on any iOS or Android device to easily set up or program your AI equipment.
Dashboard
Each tank has a dashboard with easy-to-access quick keys for turning your lights on/off or changing the mode.
Schedule Mode
Our intuitive schedule mode is so easy to program you'll have plenty of time for more important tasks, like enjoying your corals.
Schedule Mode: Easy Setup
Want an even easier way to program your lights? We've got you covered. Our Easy Setup wizard is a breeze.
Manual Mode: Kelvin
Set your lights to the exact colour temperature your corals need with our handy Kelvin wheel.
Acclimation
Installing new equipment can be stressful for your livestock. Acclimation mode provides the gentle transition they need to adapt and thrive
What's in the Box
AI Nero™ 5 Pump with Integrated Driver
Mounting Magnets
Power Adapter with Universal Plug
Adapter Set
Quick Start Guide
Mounting Hardware
Payment & Security
Your payment information is processed securely. We do not store credit card details nor have access to your credit card information.